New wearable device to monitor dizziness for faster diagnoses
University of East Anglia (UEA) researchers are working in collaboration with Wright Design Ltd to develop a wearable device to monitor dizziness.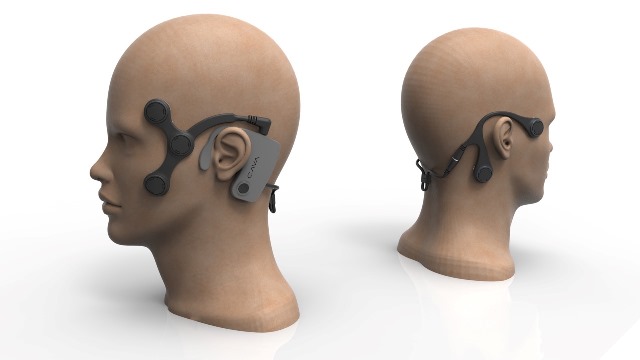 The challenge
Dizziness is the most common reason for a doctor to visit a patient over the age of 75 years old, and one-third of adults over the age of 65 years experiences at least one fall each year.
The cost of falls to the NHS and social services in people over 60 years old in 1999 was £981 million. Despite this, no tests are currently available to evaluate a patient during a dizziness attack in the community, leading to repeated and expensive hospital visits before a diagnosis can be made.
CAVA (Continuous Ambulatory Vestibular Assessment) aims to develop a device for monitoring dizziness. The project is funded for three years, with the aim of overcoming limitations of the current tests by developing a dizziness monitor from which an accurate diagnosis can be made.
The approach
The CAVA team is based at the University of East Anglia (UEA), and comprises Principal Investigators Mr John Phillips and Professor Stephen Cox, and Research Associate Dr Jacob Newman. Following initial research work at UEA the team successfully applied for a grant to develop a bespoke device that is lightweight, durable, and able to be worn day and night. The CAVA device is being developed in conjunction with design agency, Wright Design Limited, with supporting computer algorithms being developed by the team at UEA.
The outcome
Once fully developed and tested in clinical studies, it is hoped the device will be made available at the point of initial referral to a doctor or nurse to avoid delay in diagnosis and ensure cost-effective use of appropriate resources.
This project pre-dates the work of EIRA. As one of EIRA's lead institutions, this case study from the University of East Anglia demonstrates the ways in which EIRA can support innovation in the East of England.