Collaboration between University of Essex and Profusion creates leading edge AI for targeted marketing
Profusion is a data and AI consultancy that helps unlock the value of data for businesses, charities, and public sector. They translate business strategy into data strategies and the projects that deliver them. They help support people and training, technology and culture, using multidisciplinary teams to connect data projects and data science modelling to implemented outcomes.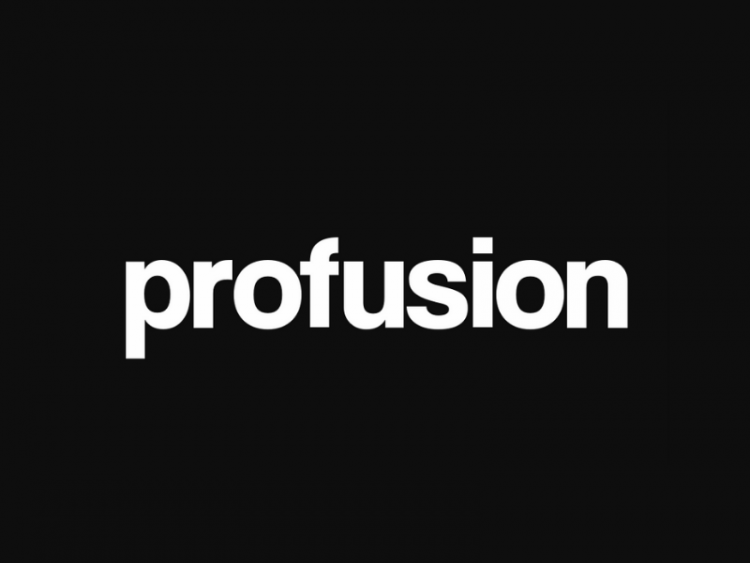 Profusion had begun its journey from a digital marketing agency to a data science and artificial intelligence consultancy in 2013. There was a nascent data science team at Profusion with a clear sense that the company needed to invest in data science to become a relevant player in that space. 
EIRA awarded Research and Development Funding to Profusion to collaborate with the University of Essex to combine the cutting edge data science methodologies in the services they were offering with great UX research to productise the benefits of data science and AI and make this more accessible for the charity sector and further down the line to the retail industry as well. The project was spearheaded by Henrik Nordmark, who had graduated from the university.  
The Challenge 
Born from a Knowledge Transfer Partnership project with the University of Essex, Profusion already had a Minimum Viable Product (MVP). This product, known as AiM, is a smarter targeting data insight tool, which enables its users to retain, engage and increase income from their donors or revenue from their customers. The tool aims to help retailers and charities spot patterns, potential trends and changes, saving them the time of having to do this manually and instead focus on making smarter data driven decisions of whom they should be targeting and when. 
The tool segments donors or customers by assessing and making predictions at an individual level to enable an organisation to understand their customer/donor behaviour and deliver targeted marketing in a timely manner to increase income or revenue. For charities, it responds to the recent challenges faced in marketing due to the introduction of The Fundraising Regulations. 
With R&D funding from EIRA, Profusion were able to access the academic expertise needed to take the very basic MVP and work in partnership first with charities and then with retailers to get it to a market ready state, shaping the product based on user insight. 
The Approach 
Profusion worked with University of Essex academic Tony Russell-Rose and UX consultant John Salisbury to test and make recommendations for refinement of their MVP. They engaged with a number of charities to conduct the user research and took on board feedback from focus groups and individual meetings with the end users to further develop the product. The data provided by the clients was analysed by the Data Science team at Profusion. 
At the beginning it was a very simple to use platform that enabled clients to upload and access their data. However, some of the data held by the charities wasn't appropriate for the Data Science team as it was too inconsistent. What became apparent was that charities collect different data and use different tools to store the data which made the development of the product more challenging. The team went through several stages of testing the product for a marketing effectiveness tool.  Following those changes, it was reported by the clients that the system was a lot more straightforward to use. 
As further improvements were required, Profusion, the UX team and designers approached Coty. Coty is a global beauty company with famous brands in cosmetics and fragrances. Coty wanted to work with Profusion to help Coty achieve a way for users to utilise multiple kinds of data within individual projects. After a day of discussions at Coty's Parisian HQ it became clearer how the two businesses could work together to achieve what they needed. This was the start of Profusion creating a new consultancy arm, enabling service diversification. 
The Outcome 
Even though the result didn't create a usable product for both charities and retailers, it has helped many charities learn about the power of AI, as well as helping to collect valuable, insightful data. During the process, charities have better understood the value of using AI in assisting with their fundraising and marketing. 
The refinements carried out throughout the project have resulted in the development of the AI Marketer, a product suite that empowered marketers to use artificial intelligence and data science to predict customer churn, propensity to purchase and customer lifetime value. 
The project contributed to the shift for Profusion away from being a company mainly focused on digital marketing services with a strong emphasis on email delivery towards the company that it is today in which data science, data engineering, data visualisation and data strategy are Profusion's core offerings to the market.
John Salisbury, UX Consultant has commented: 
"I feel that the major lesson from this engagement for both Profusion and myself was in exploring the connection between UX and marketing consultancy, where the two disciplines overlap, and how they can complement and learn from each other. The academic expertise that the University of Essex made available to the project was invaluable, and elevated the engagement above a simple UX consultancy job." 
Tony Russell-Rose, UX Labs & Visiting Professor, University of Essex said: 
"The AIM project brought together academic expertise and business knowledge to develop a new, AI driven data insight tool for Profusion. EIRA funding was crucial in providing the financial support for the project and in assembling a team that could establish a solid baseline in UX research. This was the foundation that led to the development a principled UX design process and the delivery of a transformed, user-centric customer experience for the AIM product.'' 
Asaf Levy, Director, Product & Partnerships at Profusion said:
"This EIRA project was instrumental for the evolution for our AiM product from an MVP to a real working customer-engagement solution for our customers. With his thorough research John found ways for us to improve our customers' experience using our platform, shortening the steps they need to take and easing their overall process. He made our product much more customer-friendly and much more usable for our customers. He was also instrumental with the help of identifying the right personas who are going to use and support our product in different customer-segments. Without the help of John and the EIRA programme we would have never been in the same place we are currently with our AiM product commercially." 
Profusion recently won the Lasting Impact Award at the Knowledge Transfer Partnership Awards celebrations 2021. You can watch this video here, or in the window below. 
Next Steps
This highly successful project has led Profusion to forge an ongoing relationship with the University of Essex where both parties are looking to engage in further Knowledge Transfer Partnerships and to continue to share and develop their expertise with one another. 
Contact for any queries
Asaf Levy, Director, Product & Partnerships, Profusion