Digital Creative Internships for User Research Start-up Agile Research
Agile Research is a start-up company that conducts B2B user experience research (UX). Taking on two interns helped increase their bottom line.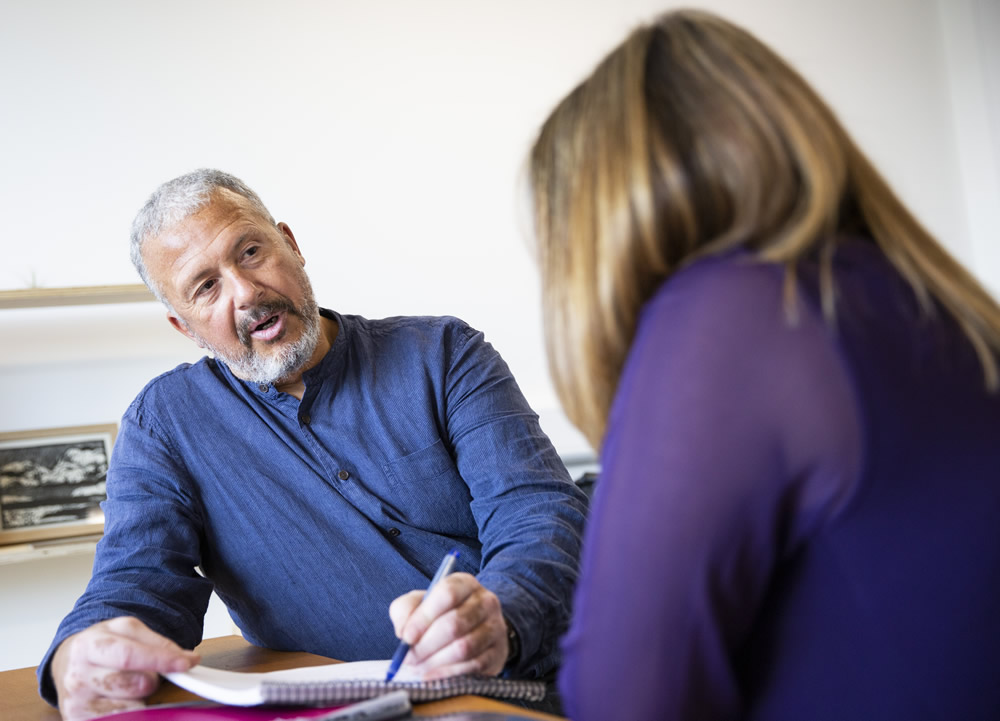 Agile Research is a start-up company that conducts desk and primary research with customers and end-users to improve products, services and marketing. They specialise in obtaining regular first-hand feedback that informs all stages of the development cycle and mitigates against discovering something doesn't work after it's been built.
Agile Research learned about the EIRA Innovation Internship scheme when they attended an event at the University of Essex's Innovation Centre where the Essex Interns team shared current opportunities.
The EIRA Internship scheme gave the company an opportunity to work with the University of Essex by taking on two student interns to help the business with digital marketing.  Additional resources can be invaluable to start-ups, as activities such as marketing, CRM and advertising can often come second to the actual work of establishing infrastructure and administration.
The Challenge
Agile Research previously relied on word-of-mouth marketing to engage clients and lacked expertise in social media marketing, with no social media presence. Nick Richmond, Company Director, recognised this, and so when he heard about the EIRA internship offer and the grant funding available for it, he was immediately interested in how this could work for Agile Research. The company was not in a position at that time to employ a Social Media Marketeer directly. However, the opportunity to employ interns on short term contracts with funding attached meant that Nick could invest in marketing materials, get a social media strategy developed and support local talent all at the same time.
The Approach
Nick began by recruiting one intern, a University of Essex master's student studying Digital Marketing. The self-motivation and 'get things done' attitude of the intern proved invaluable to the company and injected a dynamism into it which was most welcomed. The intern was employed for a 12-week period and during this time Nick also recruited a second intern so that there could be a handover period.
Sarthak Kothari, the second intern to be employed, was a second-year Essex undergraduate who took his own initiative to persuade Nick to create another role. He would regularly visit the Innovation Centre to see what businesses interested him there, and quickly introduced himself to Nick. Both interns brought in much needed capacity and contemporary skills. With the two interns joining the company, this also meant that Nick could further develop his skills as a line manager and coach, both of which required greater focus on prioritising and clarifying the work.
The period when both interns overlapped was vital for continuity and retaining knowledge. They also benefitted from working together. Both focused on social media marketing and brought in up to date understanding and new ideas. Activities included: baselining key performance indicators (KPIs), using LinkedIn's sales navigator to target demographics and running sponsored posts, establishing a presence on Clutch (an international review platform), improving SEO, advertising on Google, and creating a new website. The interns were also supported to gain new skills e.g. undertaking Google Analytics training.
"Interns brought energy to the work of establishing and marketing a brand. We took a collective approach with how their contemporary knowledge of digital marketing and social media could be practically deployed, and how Agile project management could best work. Daily 'stand-ups' about how things were going facilitated teamwork, learning, and having a nice time." – Nick Richmond, Company Director, Agile Research
The Outcome
One of the interns proved such an asset that after their internship contract finished, Nick continued to employ them four days a week for the following ten months. The contract only ended recently as the intern fought off stiff competition to get a new job – the internship experience at Agile Research undoubtedly gave them a competitive edge. Sarthak Kothari, the second intern, shared his experience of the internship with us:
"The internship at Agile Research was a very essential step to build my entrepreneurial abilities. Nick is a very inspirational leader, who leads by empowering others. Despite having limited work experience, Nick instead of seeing me as a student, saw me as an entrepreneur and promoted me to take initiatives and lead it. Working at Agile Research helped me understand the very important aspect of commercializing any product or service, which is understanding usability of consumers. It has inspired me to always keep this customer focused approach to build anything successful, and I aspire to build more interesting analytics on consumers that can shape future business and marketing strategies. Overall, I wish more students are able to get such essential early experience, and I hope EIRA keeps inspiring many talents by providing such key opportunities. And I also wish that there are more leaders like Nick who keep empowering young talent."
The social media activity and campaigns which the interns led on have seriously improved SEO rankings, produced multiple leads, and several contracts.