Driving innovation in the property management industry through virtual reality
Bombora are a live streaming agency for brands and large organisations, offering broadcast quality live content for businesses. This project enabled Bombora to explore a completely new work stream, allowing them to diversify their business model from just live streaming to include the creation of VR experiences.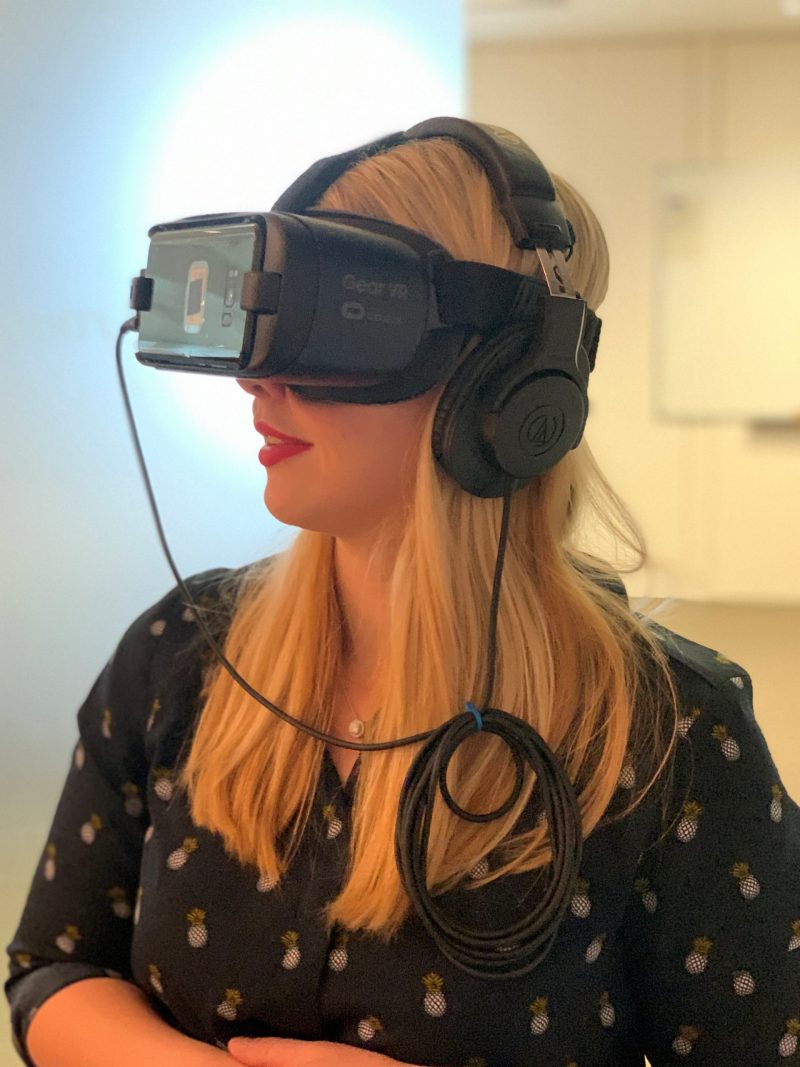 Through EIRA funding and project work carried out by a Research Associate, Bombora have created a VR tour of key properties in their client's property portfolio. Each property's tour is offered as a 360 video, which is shot on location, and then cut into a 3-5 minute sequence in-house at Bombora. This means their client's customers do not have to physically travel around the properties, but can now access them all virtually, saving time, resources, costs and reducing the company's carbon footprint.
The Challenge
This project set out to address two challenges:
As live streaming has become a crowded market place, Bombora wanted to diversify the company's portfolio and offer cutting edge services to enable business survival and growth. This project aimed to bring on board missing expertise to develop a case study and steer the company's future direction.
Bombora's existing client, who are property fund managers, wanted to modernise an outdated and expensive practice of driving people all around the UK to see properties.
The Approach
The project required specialist expertise in VR (Unity) which did not exist in the company. They also needed to develop the Minimum Viable Product (MVP) for the Occulus Go VR headset rapidly in order to meet a tight client deadline. To achieve this, an agency developer was employed for 4 weeks whilst the university recruited a Research Associate (RA). The RA was then seconded to the company; supported by academics Rudy Lapeer from the University of East Anglia and Dr. Adrian Clark from the University of Essex.
"The project has used well-established ideas from VR research but used them in an unconventional way to develop a product that is both high quality and innovative — and this has been achieved much more quickly than I thought possible!" – Adrian Clark, University of Essex
In parallel with the Unity development, Bombora invested in high spec 4G camera equipment and carried out property filming and then the subsequent stitching of images. Throughout the project the product was tested with the client and extra features created along the way. Research was carried out alongside the prototype development, exploring new markets that the company could tap into with their new VR offer and coming up with recommendations for their next phase of development.
"A great experience for the RA (former UEA student) and me to apply our knowledge in graphics, VR and media to a business application rather than the academic applications we are accustomed to. I am looking forward to continue working with Bombora for future applications in this field!" – Rudy Lapeer, University of East Anglia
The Outcome
The VR app developed has received a very positive response and Bombora's client launched it at the end of 2019 to an audience of 3000 delegates.
Developing this prototype case study has opened new doors for Bombora and their clients, allowing them to offer additional services and generate additional income through service diversification. Bombora now has a great USP thanks to the quality of their video services linked to the VR offering and they will offer these services to new clients, as well as existing ones moving forward.
Bombora are exploring other markets to enter where VR could solve problems and be a more cost effective model for other organisations. Immersive technology is going to be a focal point of Bombora's work going forward with the potential creation of additional jobs.
"This project has given us a whole new arsenal to approach clients we haven't worked with in different sectors – we can now expand outside of finance and legal."  – James Harverson, Bombora TV
In addition to this, the company is currently applying for an Innovation Voucher with the University of Essex to carry out some scoping work alongside applying for a KTP. This will allow them to continue their exploration of VR opportunities to grow their enterprise further.