Establishment of sperm DNA damage screening practices for UK fertility clinics
LogixX Pharma is a speciality pharmaceuticals company with core competencies in the fields of Pharmaceuticals, Nutriceuticals, OTCs and Medical Devices. The company specialises in developing and commercialising Products and Services from Research and Development projects.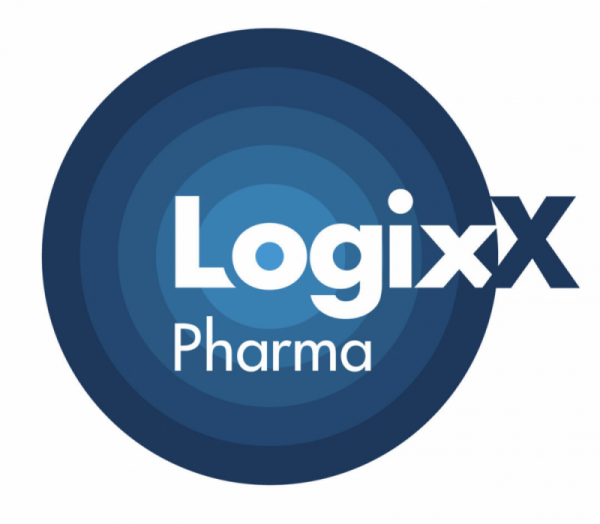 The management and treatment of niche therapeutic conditions represents an exciting growth opportunity for LogixX Pharma as many of these conditions are poorly diagnosed or treated with a high level of unmet medical need.
One such condition is infertility: a multifactorial problem affecting 1 in 12 couples trying to conceive. Male Factor infertility can contribute to 50% of the couple's issues and is often under-diagnosed.
LogixX Pharma were awarded an EIRA Research and Development Grant to collaborate with world leading fertility experts from the University of Kent. The project aimed to accurately measure DNA damage in sperm, and increase the scientific understanding of the causes and consequences of sperm damage. 
The Challenge 
Male factor infertility is common, but a diagnosis gap has arisen because modern methods of infertility treatment – in particular ICSI treatment where single sperm can be injected directly into the egg – mean that only a few live sperm cells need to be identified in order to fertilise the egg. An in-depth investigation into the underlying causes of male infertility has therefore been considered superfluous.  
However, routine sperm quality assays rely on sperm count, morphology and motility, and do not take into account sperm DNA quality and biochemistry. Defects in either could result in unviable embryos, failure of reproductive outcome and prolonged treatment, bringing emotional and financial burden to patients in both NHS and private sectors.
By establishing a variety of sperm screening pathways the project aimed to
better understand the impact of sperm DNA damage on male fertility

improve sperm screening services on offer to a fertility clinic

market products to address sperm health
In addition, the creation of a screening service in Kent when historically, samples were sent overseas for analysis would also facilitate a step-wise change needed for improved fertility success rates in Kent and elsewhere.
The Approach 
The project was delivered by Dr. Peter Ellis; Professor Darren Griffin, Professor Sheryl Homa, and supported by Michael Close and Professor Ralf Henkel. 
Dr. Peter Ellis is a Senior Lecturer in the Natural Sciences Division at the University of Kent, researching the molecular genetics and mechanisms of spermatogenesis. Professor Darren Griffin is a pioneer in the molecular and cytogenetic basis of infertility and embryo loss, particularly pre-conception and preimplantation genetic testing. Professor Sheryl Homa is one of the country's leading andrologists who combines cutting edge research with running a busy clinic in central London.
The team at the University of Kent screened animal samples and residual human clinical samples for sperm DNA damage using two complementary methods of detection, plus a novel assay successfully developed for detecting lipid oxidation in measuring varying levels of DNA fragmentation in sperm. 
Firstly, the project team used a fluorescence method of acridine orange dye to detect damaged sperm DNA. The different characteristics of the assays provided vital data about different types of damage occurring in different parts of the sperm cell. 
The second part of their research was to develop methods of measuring sperm DNA oxidation and studying its impact. In recent years, oxidative stress has come to the fore as a significant cause of sperm dysfunction and/or subsequent pregnancy loss. At present there are no validated diagnostic tests for oxidative damage in sperm, and so patients remain undiagnosed and untreated. The Kent team, therefore, developed an innovative approach, using a lipid damage detection assay to see how sensitive and effective this was in measuring oxidation of the sperm's outer membrane and relating this to oxidation-induced DNA damage.
The Outcome
Both sperm DNA fragmentation assays have now been established as core screening methods in the labs at the University of Kent, with 100 clinical samples analysed using the acridine orange method. The team are on the pathway to MHRA registration and are continuing to evaluate the sperm oxidative damage assay. 
LogixX Pharma is now in a position to market the DNA fragmentation assay tests commercially for animal samples and has already identified an equine company requiring analysis. LogixX Pharma will be able to offer human sample analysis commercially following MHRA registration.
Next Steps 
LogixX Pharma and the University of Kent have established a fruitful collaboration which intends to continue. In particular, LogixX Pharma are supporting the development of the testing laboratory at the University and will continue to look at sperm separation devices that will allow separation of intact sperm from damaged sperm. 
The team is also discussing the potential for a KTP application to provide a longer-term researcher dedicated to this project.
Contact for further queries 
Dr. Peter Ellis, Senior Lecturer in the Natural Sciences Division, University of Kent
Prof. Darren Griffin, Professor of Genetics, University of Kent