Evaluation of VR Therapy for Sue Ryder
EIRA supported Sue Ryder to gain academic expertise in exploring the feasibility of using a unique VR therapy system to reduce pain and agitation in patients.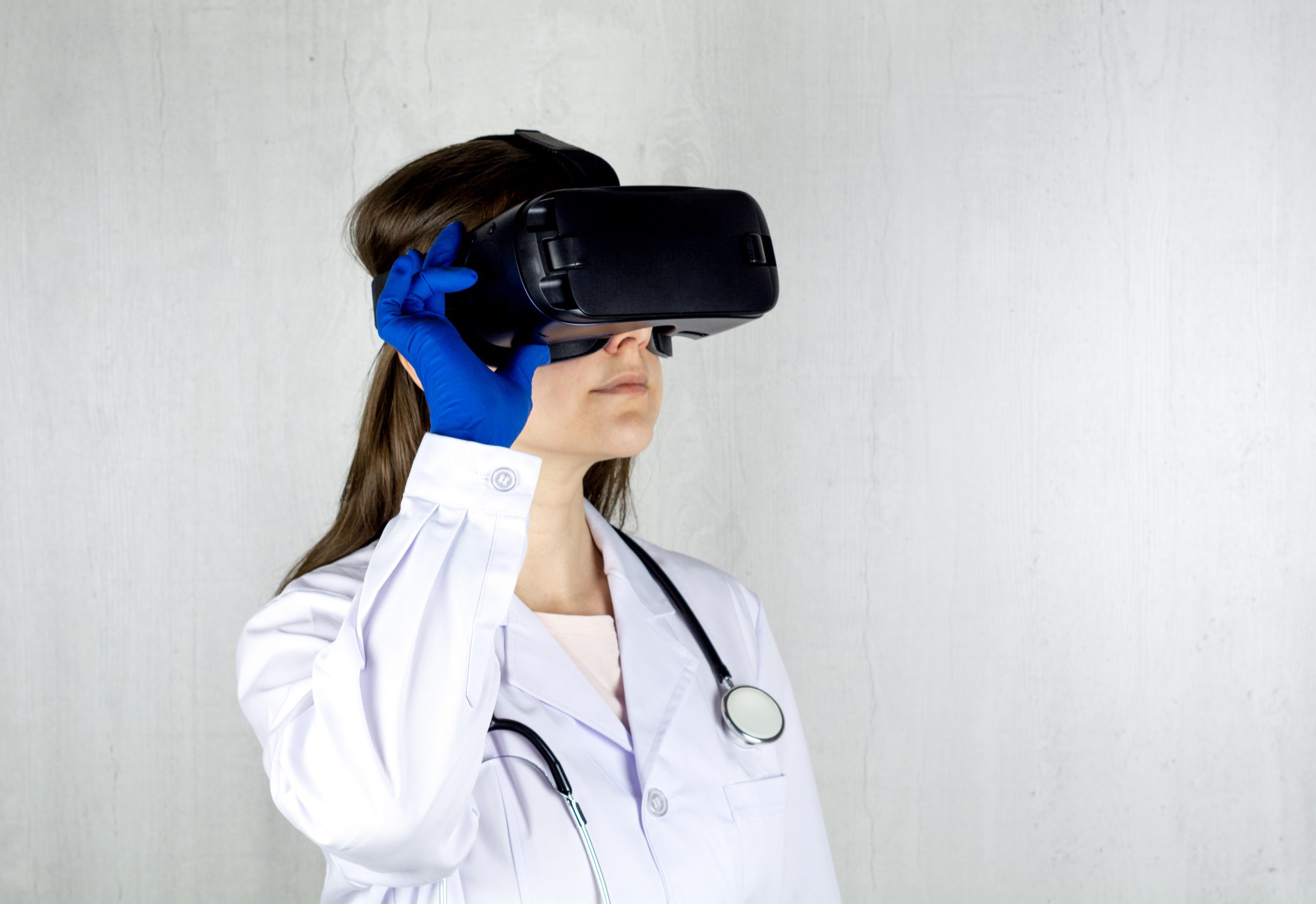 Sue Ryder are a health and social care charity with hospices and neurological care centres across the country.  The application for an EIRA Innovation Voucher was made through one of four neurological care centres, The Chantry. Based in Ipswich, suffolk, The Chantry provides specialist care and rehabilitation to support people with neurological conditions, optimising their health and well-being and maximising their independence.
The Challenge
Sue Ryder is a palliative, neurological and bereavement support charity that received EIRA funding to purchase a virtual reality (VR) therapy package called ImmersiCare. The VR therapy has been installed in each their four neurological centres. ImmersiCare is an innovative virtual reality package designed for healthcare, to engage participants in a calming environment.
This therapy is used with the aim of having a positive impact on neurological residents. The aim for this EIRA Innovation Voucher project was to evaluate this VR package in order to provide a report to Sue Ryder's funders, and to gain a better understanding of the effects of VR therapy on the residents.
Sue Ryder made contact with Dr Michael Grey at UEA due to his expertise in VR rehabilitation research. Sue Ryder were then supported by the EIRA Knowledge Exchange team based at UEA to fund Dr Grey's expertise in the project, enabling his input in the design, supervision, analysis and results reporting of the study.
The Approach
Dr Grey's research interest is in neuroplasticity and neurorehabilitation, particularly with respect to acquired brain injury, including both stroke and mild traumatic brain injury (concussion). Dr Grey has expertise in non-invasive electrophysiology, transcranial magnetic stimulation and neuroimaging techniques to study human movement and its rehabilitation.
The approach taken for this project was to design a study in a similar way to a clinical trial. The study focused on the immediate and cumulative effects of 20-min sessions of ImmersiCare VR therapy on residents' mood, level of pain and agitation.
To determine the cumulative effect of the therapy, assessments were conducted immediately before the first therapy session and 24 hours after the last the last session.
Mood and pain were assessed by asking the residents to rate their mood or pain using Visual Analogue Scales. Although focus groups were planned, they could not go ahead because of the pandemic.
The Outcome
The study showed that participants showed significantly higher levels of happiness and significantly lower levels of pain. The therapy had no effect on agitated behaviour.
This was a small study which demonstrated the feasibility in potentially improving wellbeing for patients with neurological conditions. This could be further validated by using a randomised controlled trial.
The evaluation of the VR therapy package ImmersiCare will allow Sue Ryder to develop plans for VR use moving forward. This independent evaluation allowed Sue Ryder and staff working with the system to see the effects on patients, allowing them to consider how improvements to the VR system could see further benefits for patients.
Jo Marshall, Neorological Centre Director at Sue Ryder said:
"We appreciated the opportunity and experience of working collaboratively with Dr Grey in this interesting study, the outcome of which has encouraged us to look at other technology specifically to benefit neurological rehabilitation patients." 
Next Steps
The ImmersiCare VR package had a demonstrable ability to improve mood and decrease pain in this small sample of participants with neurological conditions. This research has identified potential therapeutic benefits of VR therapy for Sue Ryder residents and the organisation are now exploring possible opportunities to look at innovative technology and neuro rehabilitation.
Photo by Bermix Studio on Unsplash