Feasibility study of targeted drug delivery product to the bladder
Developing innovative drug delivery combinations for improved treatments of functional bladder disorders and urinary tract infections.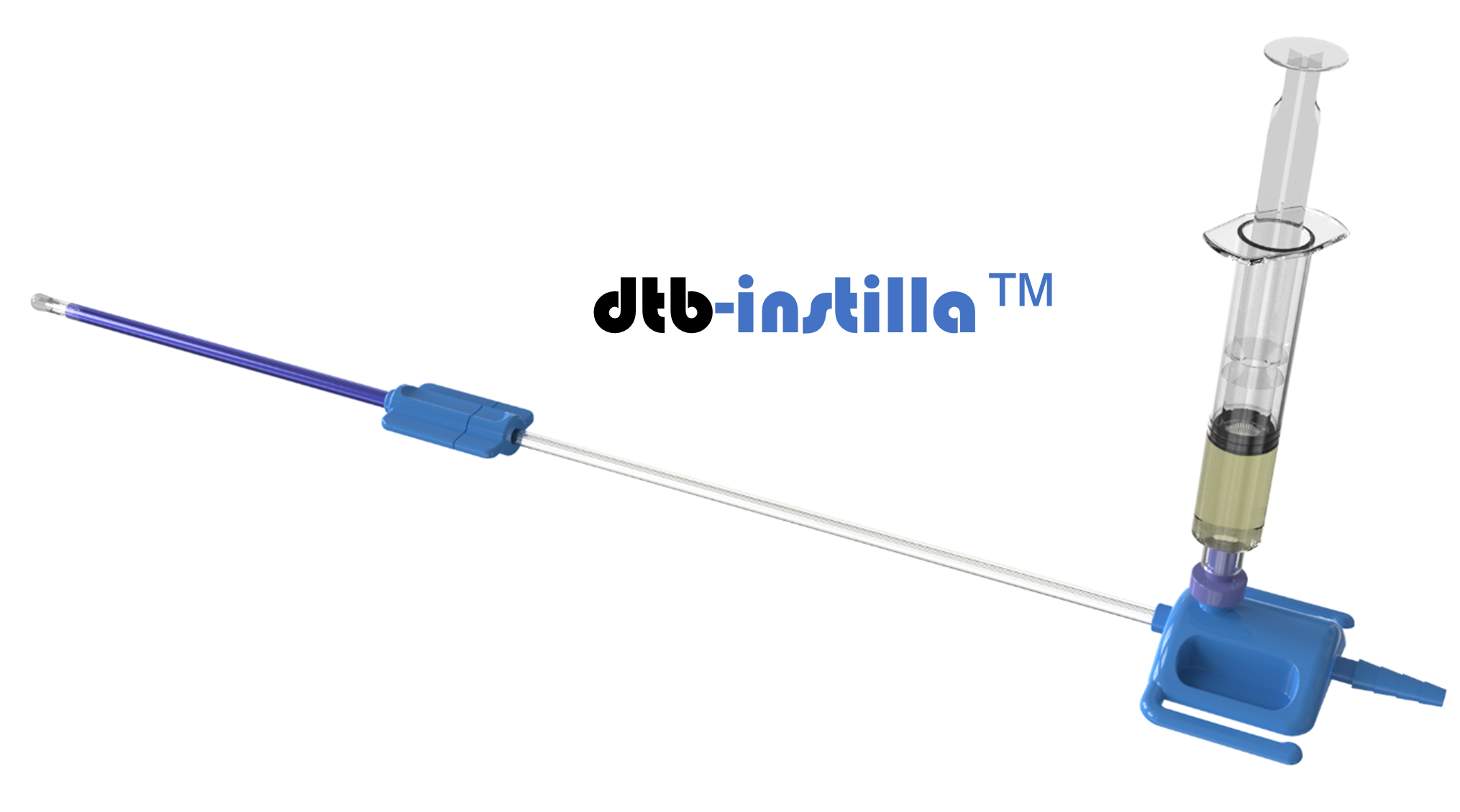 UroPharma Ltd. is a Norwich-based biomedtech organisation that owns a proprietary medical device for intravesical therapy. This therapy involves a doctor putting a liquid drug directly into the bladder, rather than giving it by mouth or via injection into the blood. Typically, the drug is delivered through a soft catheter that's put into the bladder through the urethra.
Uropharma sought a collaboration through EIRA with academics at UEA's School of Pharmacy to explore new and more effective drug delivery combinations for targeting the bladder in conjunction with its novel drug delivery medical device. This approach will open up the market for pharmaceutical drug repurposing and enable the development of new drugs for intravesical therapy.
The Challenge
Currently, most bladder disorders and urinary tract infections are treated with oral medications. This often results in reduced effectiveness of treatments and systemic side-effects.
Intravesical drug delivery (IDD) is a proven and effective method for increasing the amount of drugs delivered to the bladder. However, its effectiveness suffers from drawbacks, for example how fast the drugs can be diluted by urine. The challenge is to find novel drug delivery combinations with both enhanced residence times and permeation properties, that address these problems and improve the effectiveness of the IDD.
The Approach
UroPharma's intention is to be first to market with its technology to deliver drugs to the bladder. Their patented direct-to-bladder (dtb) approach (dtb-Instilla TM ) enables both therapeutic and prophylactic agents to be delivered directly into the urinary bladder, both safely and effectively.
Supported by an EIRA innovation voucher, UroPharma engaged Dr Sheng Qi, from UEA's School of Pharmacy to design novel drug delivery combinations for enhanced bladder treatments. The project focused on three areas of formulation development and began with a review of the published literature of current state–of–the–art methods of nanoparticle drug delivery. A library was set up and used to inform the direction of the technical study, which included the following:
Preparation and characterisation of novel drug delivery formulations for delivering selected bladder therapeutics.
In vitro testing to demonstrate the potential effectiveness of selected formulations for controlled drug release.
Preliminary evaluation of the potential for targeted delivery of drug directly to the bladder as a treatment for a range of bladder diseases.
To assist with this work, UEA Pharmacy student Randa Zoqlam was appointed to the project through the EIRA internship program. Throughout the project, Randa received both commercial and academic supervision from Dr Lyubov Zaitseva (Scientific Officer, UroPharma) and Dr Sheng Qi.
"The internship has offered me a valuable opportunity to apply the research expertise and skills I have learned during my postgraduate training to develop a solution for a real-world therapeutic challenge. I really enjoyed working with the UroPharma team. It also gave me an insight into the operation of SME's in the biotech sector." – Randa Zoqlam
The Outcome
A review of the latest publications in the area of nanoparticle drug delivery was carried out. This information was used to inform decisions on the best delivery systems to take into the study.
Based on evidence obtained, a particulate formulation was developed for trospium chloride – a medication used in the treatment of overactive bladder (supplied by Uropharma). Initial results demonstrated that the formulations had good stability and drug encapsulation efficiency.
The initial results gained from this feasibility study form the foundation of the next stage of development for this novel therapeutic approach being supported by an MRC i-CASE studentship.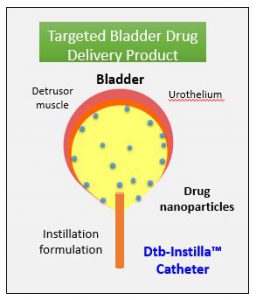 Next Steps
Further testing of the drug delivery system is the next step to optimise the controlled and effective release of the drug. Uropharma are supporting an MRC i-CASE studentship to carry out this work, which will continue under the guidance of Dr Sheng Qi at UEA's School of Pharmacy.
Once this work is complete, it is hoped that fully developed formulations based on these initial studies could become new products for Uropharma. It is envisaged that these will be packaged in prefilled syringes and administered directly into the bladder in a more targeted and precise manner using the company's proprietary technology.
This improved method of drug delivery will increase the effectiveness of drug treatments by reducing the risks associated with current procedures.