Improving the customer journey for Wild Knight Distillery
Wild Knight Distillery gained academic expertise from UEA to analyse their online customer journey, which made recommendations to improve brand touchpoints, enhancing their brand awareness and increasing sales.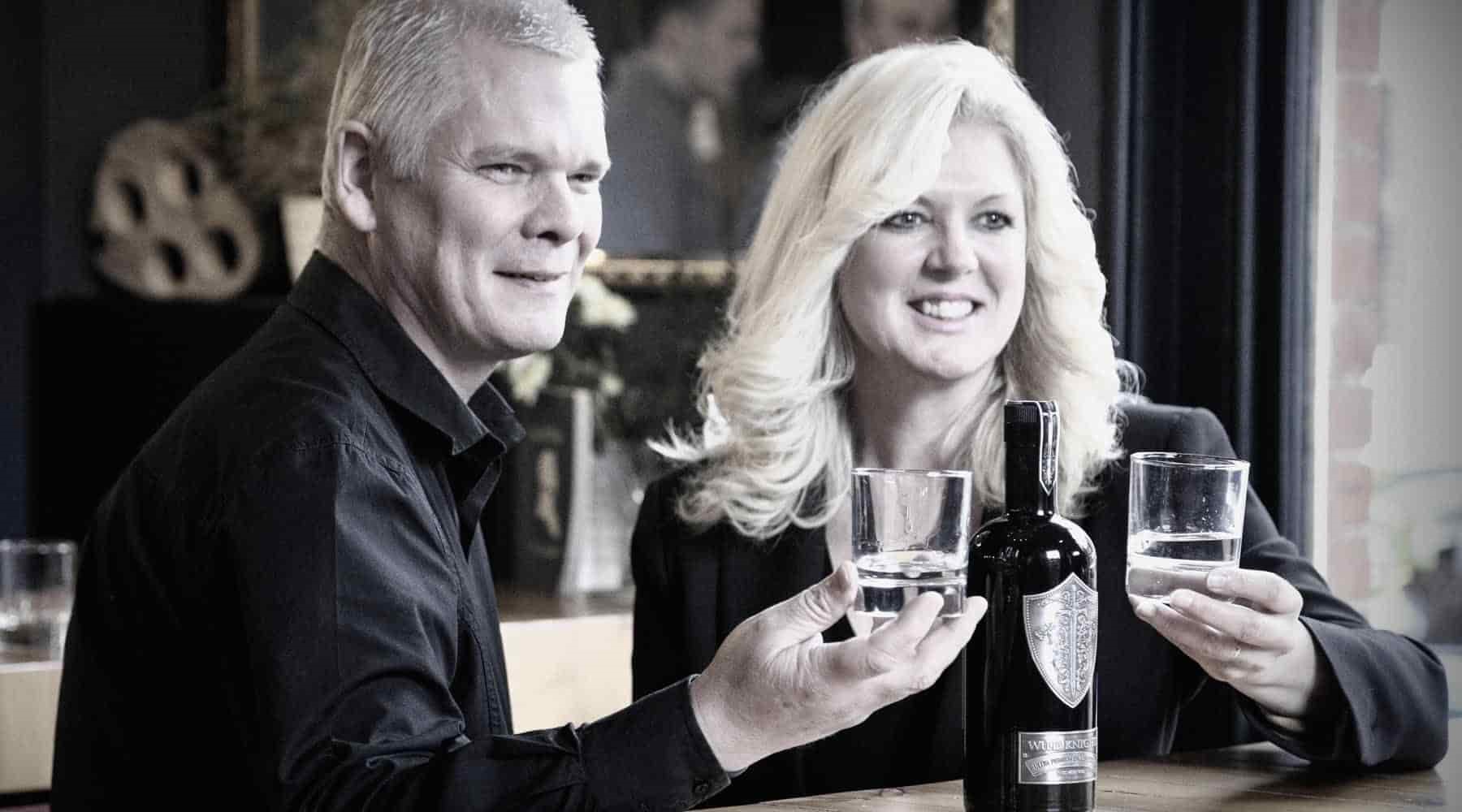 Wild Knight Distillery is a manufacturer and distributor of premium spirits, specifically vodka and gin. Created by husband and wife team, Matt & Steph Brown, from their home-base in Beachamwell, Norfolk, the business aims to  elevate the experience of drinking a great vodka, by developing a spirit from locally grown barley that could be sipped and enjoyed in the same way consumers would with a whisky or brandy.
The Challenge
Up until March 2020, their sales were primarily focused though wholesalers and promoted at key events, such as the Royal Norfolk Show. However, due to the Covid-19 pandemic the majority of these sales avenues have now ceased, or are restricted. As a result, the business is shifting emphasis to selling more products, directly to the consumer, via their website.
Although they were already seeing an organic increase in the number of customers purchasing products online, Wild Knight Distillery needed expertise and additional resource to gain a more detailed understanding of their existing online customer journeys and experience on their website. They also wanted to discover their existing brand touchpoints, which are the interactions and exposures that a consumer can have with a brand, such as their current social media accounts, Facebook advertising etc.
This understanding required a more detailed extrapolation and analysis of the data the business already held that relates to the three key stages of the online customer journey i.e. pre-purchase, purchase and post-purchase through Google Analytics, social media user data and the existing customer database.
The Approach
The team at Wild Knight Distillery approached the knowledge exchange team at the University of East Anglia with their business challenge. With EIRA support through the Innovation Voucher scheme, Dr Lucill Curtis was selected as the academic with the relevant expertise to take this project forward. Dr Curtis has expertise in marketing, website writing and social media management, with a career that spans more than sixteen years in practice. Working as a consultant and within various senior in-house marketing roles, she has developed marketing strategies for a wide variety of B2C and B2B brands, and achieved several related awards. Since moving into academia in 2012, she completed a four-year PhD study that examined social media management within SMEs, with a specific focus on Twitter analytics and techniques within five case-study organisations.
With the project team in place, it was decided to split the approach into three key stages:
Work Package One
Work Package One focused specifically on data analysis and the pre-purchase stage of the online customer journey/experience. The intention was to provide specific insights on Wild Knight Distillery's website traffic. This data could then be further explored to examine the page views, sessions, bounce rate, new vs. returning users, and how long visitors were spending on the website. In addition, the team needed to analyse the data further to see what time of the day the users were visiting, what browser they were using, the routes users were taking through the website (the customer journey) and what device they were accessing the website from.
Work Package Two
Work Package Two looked at interventions and testing, specifically on the pre-purchase, purchase and post purchase brand touchpoints to identify areas for improvement.  Calls to action were also piloted alongside the website interventions and included the brand touchpoints primarily to support purchase intention, and to signpost new customers to the website.
Work Package Three
Work Package Three looked at recommendations for the future direction of the marketing strategy, planning and related activities to further facilitate online growth. This was based on a detailed review of the above data and piloted interventions.
Dr Curtis outlined her objectives for the approach:
"Objective one focused on an examination of the pre-purchase stage of the online customer journey via Wild Knight Distillery's (WKD) existing website. As part of this, I disseminated a detailed survey focusing on four core areas:

Findability – ease of access

Clarity – navigability

Appeal – look and feel and

Trust- e-commerce to primarily marketing professionals."
As part of this survey, Dr Curtis discovered that participants had expressed concern over the purchase process, which seemed to direct customers to a seperate site. As a result, WKD were able to reflect on this and immediately make a change to integrate the payment process into the main website. Dr Curtis added:
"Objective two focused on testing intervention approaches, this involved initially a more detailed analysis of existing communications tools, i.e. social media and the newsletter and trialling different, less overtly product-focused campaigns i.e. Halloween-themed Facebook posts, to increase engagement. The third objective was designed to include recommendations for the future direction of the marketing strategy and therefore other areas to be considered in the final report, included the management of online events, as the means to engage with new and existing customers. Since project completion WKD have begun trialling online tasting events."
The Outcome
The project was successful in that it achieved all of its objectives for the business. Dr Lucill Curtis said:
"Marketing analysis projects such as this are an excellent way to bring together the experience and expertise of academics and small business owners to reflect upon and reimagine online communications and customer engagement approaches, in order to grow sales and enhance brand awareness." 
Matt Brown, co-founder of Wild Knight Distillery said:
"The project had made us more aware of the customer journey on our website.  Tangibly, our online sales have increased significantly in the second half of last year. In part because people are buying more online, but also because of suggestions made by Lucill in this project. We've created a platform we know works, from a customer point of view. We still have more actions to follow up on over coming months, which we will do."
Steph Brown, co-founder of Wild Knight Distillery said:
"From a business perspective the project provided great insight into the 'customer journey' through our website and this, with implemented changes recommended by Dr Lucill Curtis, resulted in a significant increase in our online sales."
Next Steps
During the course of the project, some of the recommendations have already been implemented and some are planned to be implemented in the coming months.
Next year, WKD will be looking at taking on an intern through UEA. The business also need to find a way to increase visibility at scale, so that's the next crucial step for their growth.
Steph Brown said:
"Now we understand the customer journey through this project, we need to focus on how we reach that bigger audience. There is potential to explore this working with UEA and NBS."