Innovation Weekender
A three day event to engage students to think creatively about issues businesses are facing and develop their employability skills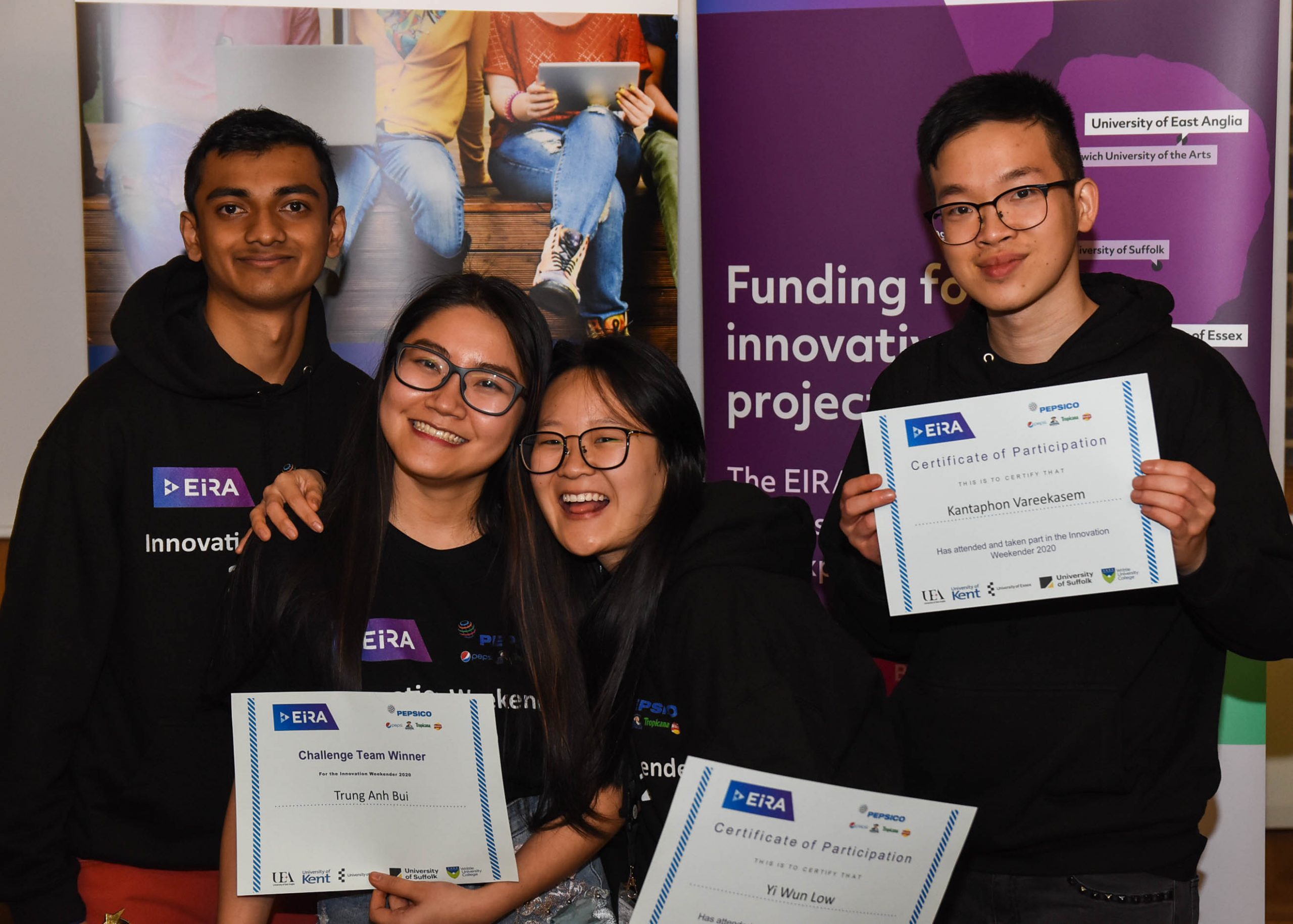 The EIRA / PepsiCo Innovation Weekender was held in March 2020 (pre-lockdown) as an intensive, residential course for students from five universities to work together solving real business challenges.
In total 59 students from across the EIRA network participated in the event to produce innovative and creative solutions to a real life business challenge set by the Challenge Sponsor, PepsiCo.  A range of skills development workshops were delivered and team building exercises undertaken via outdoor activities, to enable personal development and good team working.  Students were split into mixed university teams before being allocated PepsiCo brands for the challenge: to make their brand and associated products more relevant to Gen Z. Judges were particularly looking at who had innovated against shopping habits, formulas / tastes, packaging, new product lines and routes to market.
The Challenge
The Innovation Weekender was designed by partner universities' enterprise teams to meet the following objectives:
To prompt participants to develop their innovation and creativity skills to produce solutions to real life business challenges of an industrial partner.
To develop skillsets of students with regard to creative thinking, commercialisation, presentation skills and teamworking.
To develop students' knowledge and understanding of real world industry
Use of an industrial partner who would be able to bring real world sector experiences to the groups by setting their own specific challenge.
To encourage design-led thinking and bring together a variety of academic disciplines in an intense/focused environment supported by business mentors and innovation & enterprise educators focused on external challenges promoting entrepreneurship.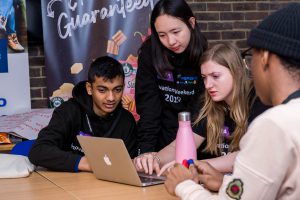 The Approach
The event was held at Bowles Rocks, an educational outdoor activity centre with conference facilities, which met the needs for large workshop space, small breakout rooms for the teams and outdoor activities for team building sessions. Each participating University recruited students for their allocated spaces and Kent, as the lead University, sourced and engaged the challenge sponsor, PepsiCo.
A programme was devised which scheduled an introduction to PepsiCo and setting the challenge; a mix of outdoor activities for team building exercises (rock climbing, high ropes, skiing etc); taught workshops (creative thinking, commercialisation, presentation skills); and time to work on the business challenge.
Bowles Rocks staff provided the specialist skills needed for the outdoor activities.
The taught workshops were delivered by the University staff in attendance, who also supported, guided and mentored the students throughout the whole weekend.
A nominated staff member of PepsiCo supported and guided the students remotely and was available to each of the three teams for the whole weekend.
The final afternoon of the event was the presentation of solutions to the senior managers at PepsiCo.  Due to Covid-19, PepsiCo staff were unable to attend physically but the judging panel still proceeded via live internet link.  The students coped extremely well with a different and unusual way of pitching and PepsiCo were extremely pleased with the outcomes.  One solution was selected as an overall winner, and prizes awarded to individuals who had demonstrated outstanding contributions.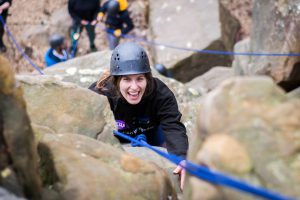 The Outcome
The project achieved the aims set for students which is reflected both in the solutions presented to PepsiCo and their feedback via the end of project survey.  The University of Kent engaged an industry leader – the Challenge sponsor PepsiCo is the largest most high-profile sponsor of a student event, and although an existing client of Kent, this was the first engagement of this company in student delivery partnership with a select number of universities of this nature.
The three lead universities (Kent, East Anglia and Essex) have undertaken post project review and taken on board comments received from the students and sponsor to ensure that the Innovation Weekender continues to improve delivery year on year.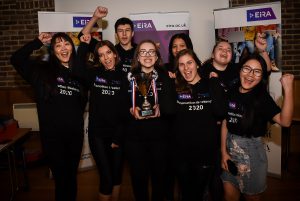 Positive comments from PepsiCo include:
"A great opportunity to engage with a large group of students in a more compelling way."
"Good to see a positive experience for students and to increase their knowledge of business generally and in particular the PepsiCo brands."
"The outcomes landed well with PepsiCo judges and wider stakeholders – in particular the PepsiCo sales team as it gave them invaluable insight into the views of Generation Z and their expectations."
Dannii Portsmouth, VP HR of PepsiCo UK and Ireland, said:
"What a truly excellent event! It was great for us to spend time with the future generation of talent and to learn from them. Well done to all the teams involved."
The three Eastern Arc universities: the University of Kent, the University of Essex and the University of East Anglia have taken turns to lead the Innovation Weekender, or similar entrepreneurial activities, in the past. This year saw the University of Kent lead the delivery of the EIRA Innovation Weekender. On reflection of the event, Marcus Wright, Knowledge Exchange Mananger at the University of Kent said,
"I'm always so impressed at how quickly our students, from across several institutions, can come together as strangers, innovate, develop their idea into a strong pitch, create a supporting presentation and deliver back to an esteemed panel of judges in such a short period of time. The University is committed to working in partnership with the business community to bring innovative solutions to real-world business problems. Our students are a great example of our approach in providing new ideas and innovative approaches and I would like to thank our challenge sponsor PepsiCo, the students who participated in this event, and our sponsor EIRA: Enabling Innovation, Research to Innovation." – Marcus Wright, Knowledge Exchange Manager, University of Kent
Andy Mew, who heads up the Startups Team at the University of Essex added:
"This year the University of Kent led on the delivery of the EIRA Innovation Weekender sponsored by PepsiCo. They did an amazing job and it was a fantastic opportunity for the team there to build on the successes of previous activities.
The EIRA project has enabled us to work collaboratively with the University of Kent, University of East Anglia, and our wider partners, using our shared experience to ensure that we delivered an event that gave students practical, real-life business challenges to address, fulfil our programme objectives, and offer maximum value to everyone involved.
As well as being a great opportunity for students to work with others from outside their institution, the Innovation Weekender is a chance for enterprise staff to come together with a shared vision, and goal, and create an event that gives our students new skillsets to take with them beyond university." – Andy Mew, Head of Startups, University of Essex
EIRA would like to congratulate all the students for their enthusiastic participation in the 2020 programme and thank our challenge sponsor, Pepsico, as well as expressing our gratitude to all staff members involved from across the region.