Mindspire
Academics from the University of Kent are developing a proof of concept idea of a canal and auricle ear device that could potentially simultaneously collect electroencephalogram (EEG) and electrocardiogram (ECG) data and non-invasively stimulate the vagus nerve. Stimulation of the vagus nerve has multiple potentials for health and wellbeing, for example in treating neurological disorders such as epilepsy and Parkinson's. In this project, the aim is to propose vagus nerve stimulation (VNS) to manage stress and anxiety.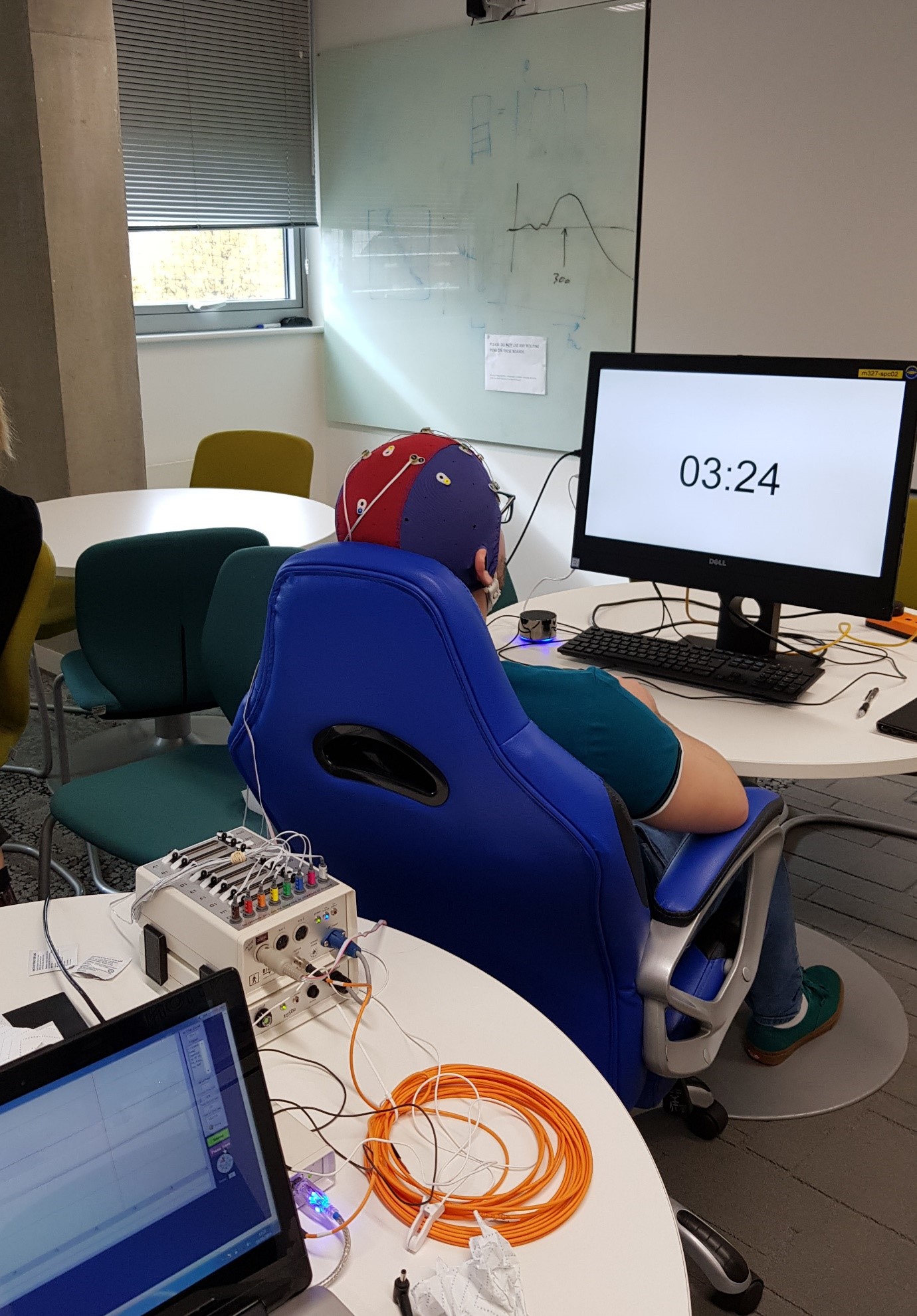 The Challenge
Anxiety and depression are growing concerns, with 25.8% of the UK population self-reporting depression according to the 2018 Global Wellness report, with an estimated annual cost to the economy of £105 billion. The NHS also spend an estimated £7.5 billion annually on treating depression and a further £8.9 million on anxiety. Minspire's revolutionary proposal was to produce a non-invasive, non-pharmaceutical means of alleviating stress and anxiety.
The Approach
Mindspire are working with Dr Palani Ramaswamy and Professor Ian McLoughlin, academics from the School of Computing at the University of Kent with expertise in EEG and ECG sensor design, and with clinical expertise of Professor Rahul Kanegaonkar (Consultant ENT Surgeon and Professor of Medical Innovation, Canterbury Christ Church University), the team hopes to produce an outcome that would indicate the positive effects of Vagus Nerve Stimulation (VNS).
By utilising the principles of neurofeedback that would be possible through the miniaturised sensor that has been previously developed, and via VNS from this project, the system will generate micro-voltage electrical pulses from the device to target the auricular branch of the vagus nerve. The non-invasive neurostimulation of the vagus nerve has the potential to be used in the treatment of stress and anxiety.
The Outcome
The 10-month proof of concept project will show if there is potential for VNS stimulation in the alleviation of the symptoms of stress and anxiety in laboratory settings. Going forward, early stage SEIS investment will be secured to match against a larger grant from either Innovate UK, Biomedical Catalyst, NIHR i4i programme or The Wellcome Trust. This will be used to build a full working prototype and progress towards a manufacturing specification.
The introduction of a non-invasive, non-pharmaceutical treatment to alleviate the symptoms of stress and anxiety could have significant impact in terms of treatment, early detection and intervention. The goal to reduce the impact on mental and physical health risks posed by stress and anxiety offer the potential for huge savings to the NHS and the greater economy. The loss of productivity caused by ill health related to stress and anxiety could also be predicted and reduced, helping people to become more aware of their mental health. The personal nature of the device, and the feedback that it provides will also assist individuals to develop effective coping strategies.
Sources
https://assets.publishing.service.gov.uk/government/uploads/system/uploads/attachment_data/file/215808/dh_123993.pdf
Department of Health (2011) No health without mental health: A cross Government mental health outcomes strategy for people of all ages