Tackling diversity issues in recruitment
Talman HR secured microfinance funding to develop a VR solution for businesses looking to tackle diversity and inclusion issues in recruitment.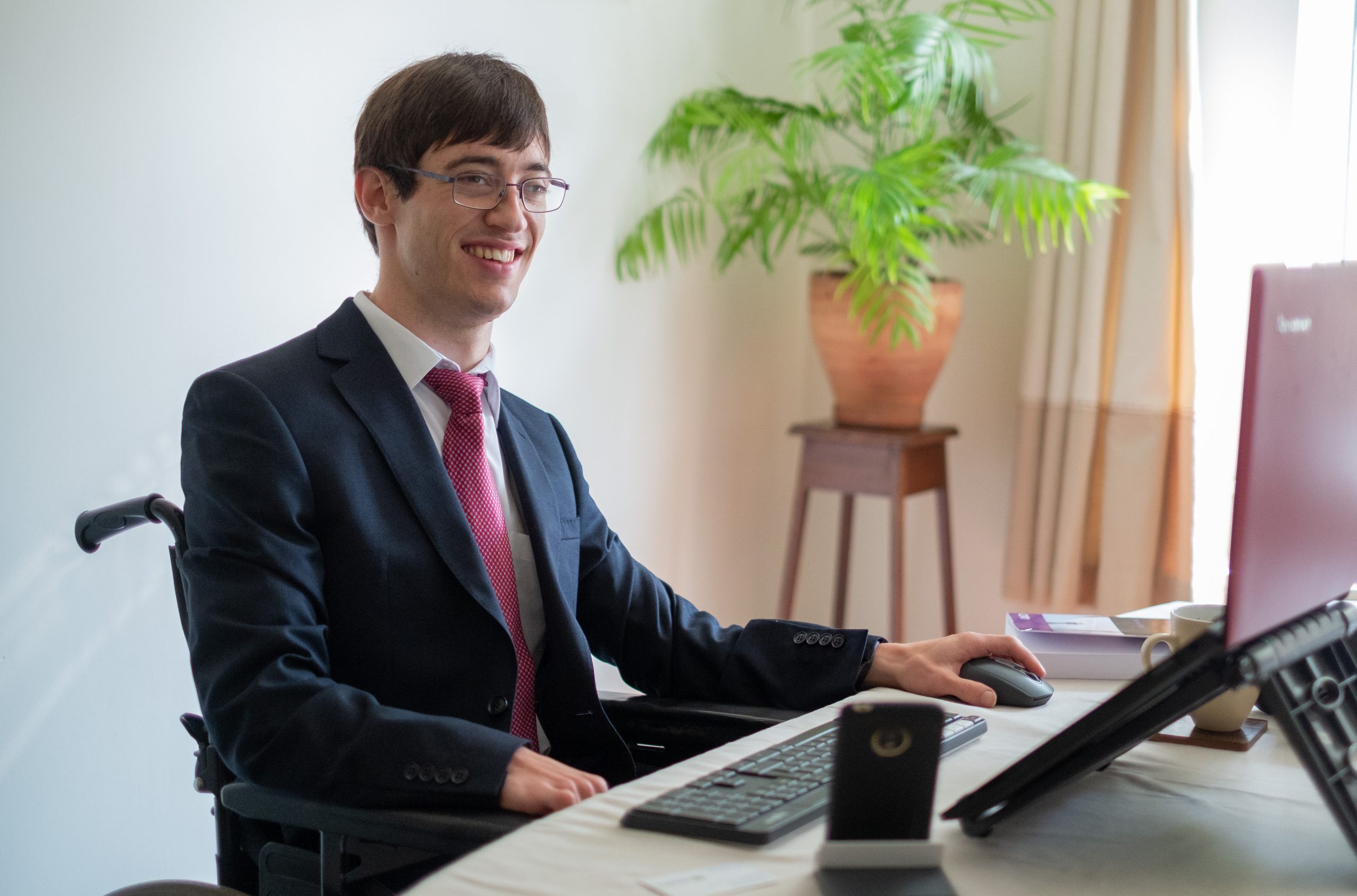 Talman HR is a talent management consultancy specialising in diversity and inclusion. Set up by University of Kent graduate Chris Wright, the business was awarded an EIRA microfinance grant of £3000 to develop solutions to diversity issues in recruitment by creating new virtual reality experiences. The microfinance grant also supported the business case for employing diverse talent and the 'hidden' impacts on business growth potential.
The Challenge
Talman HR aims to increase diversity in recruitment, an issue which is prevalent in many businesses and recruitment processes. According to ACAS (2017) 50% of people from excluded groups are unemployed and 25% are self-employed. Many companies would like to tackle these issues but simply do not know where to start and are scared of the unknown. The issues of a workforce that lacks diversity include reduced innovation potential by up to 40%, and reduced business interest from customers by up to £1.8bn across the UK economy annually (Walkaway Pound and Business Disability Forum, 2015).
VR is already being used in multiple business and health situations with standout success in engaging people and increasing impact, including with dementia. VR is not currently being used with the aim of increasing diversity and inclusion in the UK workforce, so Talman HR's VR proposal will enable organisations to experience what it is like to live and work while managing diversity-related considerations.
The Approach
Talman HR used their microfinance funding to incorporate VR into their business model. To do this, they created a VR experience using Cerebral Palsy as a case study. This tested attitudes and opinions to Diversity & Inclusion (D&I) before filming and this will be repeated and reflected upon once a working prototype has been finalised. . This could then be used for extending the concept to encompass the inclusion of others whose needs are protected in the Equality Act 2010.
The Outcome
Due to COVID-19, some of the planned research was difficult to carry out on the allotted start date, however VR filming was recently completed.
Chris Wright, founder of Talman HR, said:
"The filming was highly successful last week and we are receiving potential commercial interest from a number of different parties."
The focus group was also delayed due to the pandemic, however the company adapted their approach to deliver focus groups online. It is likely that the evaluative focus discussions will have a similar but revised format due to the continuing uncertainty surrounding the pandemic.
From the above work, the company aims to achieve:
20 new client leads, seeking to successfully engage with half of them
20 new clients generated through the new suite of services over a 24-month period
Blue chip company endorsement and a 10% reduction in average D&I training cost.