WYSPR: Graduate Startup Ad Agency
WYSPR transforms the regular Instagram user into a social media influencer, as a means of promotion and data collection. Utilising the power of 'Friendvertising' , the company hopes to build a world where anyone can get paid to advertise, as well as sell and collect market data at their own discretion in a convenient and ethical manner.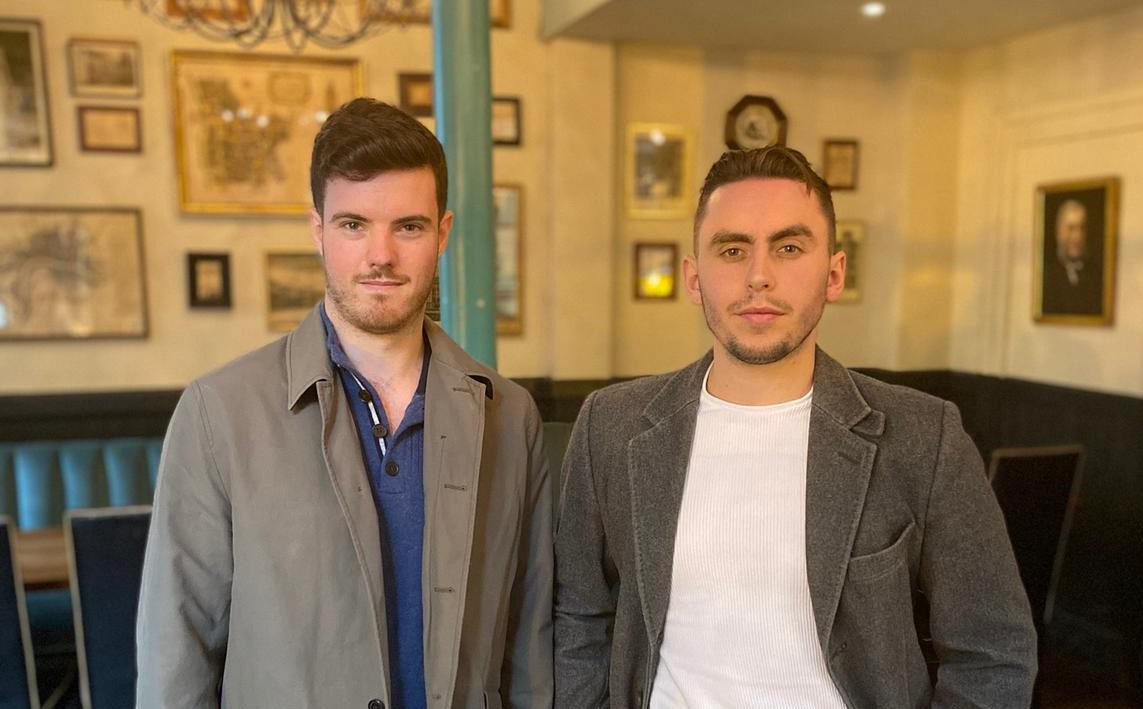 WYSPR is a social media advertising agency and market research company set up by Oliver Bourne and Eliot Wood, two recent graduates from the University of Essex. The two friends secured funding from EIRA through the microfinance scheme for start-up costs in getting their unique business proposal, which centers around the concept of 'Friendvertising' off the ground.
The Challenge
Both co-founders, Oliver and Eliot, took their placement year in the City of London at TransPerfect. The pair earned invaluable skills in project management and client-services respectively, which have directly translated to WYSPR.
It was the time they spent in this billion-dollar company that the co-founders established their business model and refined the ideation of WYSPR. Once back at University, the co-founders began their market research to test viability. Upon discovering that the average influencer marketing campaign hits just 1-2% engagement, they knew they had the makings of something special (last month WYSPR achieved just over 32% average engagement).
Eliot and Oliver completed their degrees both in Business Management (Bsc Hons) and specialised in areas that would complement their new venture. Eliot performed his dissertation on Authentic Influence and Experiential Marketing and Oliver in Brand Cults and Online Communities.
WYSPR offers an alternative to influencer marketing, which many social media users are becoming increasingly mistrustful of due to the inauthentic nature of 'paid-for' content. Eliot and Oliver started the business because they realised that they cared more about their friend's opinions than anyone else's. They asked themselves, 'we all advocate for the brands and products we love already, so why not get paid for it?'
Realising the immediate benefits for both brands and the individual of Friendvertising, the co-founders put into action a business plan for WYSPR. The USP for the agency is that Friendvertising grants a more authentic source of promotion whilst providing the social media generation with another source of supplementary income.
The Approach
The pair designed a precise product to enable their vision. This consists of an internal project management dashboard and a sleek IOS app that allows users to sign up and start working from the palm of their hand. But having no coding experience, the pair outsourced the development of their bespoke and custom product.
EIRA funding allowed the team to pursue A.I. integration to help refine their talent database and suggest the ideal creatives to work on any given brand campaign. The seed funding allowed the co-founders to outsource the coding work once the core systems were stable.
The funding also provided the space to help develop the platform, via renting server space to host and train the A.I. (Machine learning algorithms) with AWS. Amazon have dedicated hardware for parallelization and deep learning algorithms, which enabled the models to be trained many times faster than their exisiting resources.
The Outcome
The IOS app launched in late July 2020 and WYSPR has already paid out more than £1,000 to their 'friendvertisers'. WYSPR has experienced revenue growth upwards of 100% month over month, working with brands such as Yo! Sushi and The Athenian, and now is primed and ready for their seed round. The team also recently came 2nd place in the Santander Emerging Entrepreneur Programme 2020 with their innovative crowd-funding campaign.
"To our generation, creating a start-up and becoming successful can feel like swimming up-stream. It can at times even seem impossible, but in that very early stage I can't tell you how confidence boosting and energising receiving EIRA microfunding was – it's the first slap on the back saying 'Go get 'em!'". – Oliver Bourne, Co-founder

"We're very proud of our roots in Essex and the East of England as a whole. It's a privilege to be connected to an organisation dedicated to promoting and celebrating innovation in promising start-ups and exciting companies!" – Eliot Wood
Next Steps
The next steps for WYSPR are simply to continue growing. The funding from the seed round will go towards hiring talent, marketing, and tech development – namely development of the Android app and the optimisation of the current system that can bring many more people a supplementary income at a time when they need it most. The co-founders are excited to bring their tech development team in house and as such are looking to access academic expertise in this area to help build the best team possible.