Beyond Conference

November 20, 2019
ASSEMBLY ROOMS
54 GEORGE STREET
EDINBURGH
EH2 2LR
Beyond is the R&D conference for the creative industries. It explores the relationship between research, academia and business innovation and tackles the challenges impacting the future of the sector.
In its 2nd year, Beyond 2019 focuses on the intersection between Artificial Intelligence and creativity, with themes addressing the opportunities, challenges and controversies these innovations present.
Beyond provides a unique forum to share knowledge, discover opportunities and connect with business leaders, creatives, researchers, policy makers, journalists and funders.
Join us at the Assembly Rooms in Edinburgh on the 20-21 November for lively debate, panels, short talks, innovative exhibitions and plenty of networking.
Members of our team attending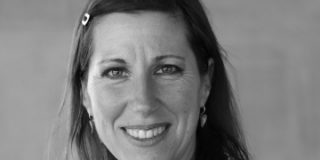 Emma Wakeling
Knowledge Exchange Manager – Digital Creative