Innovate East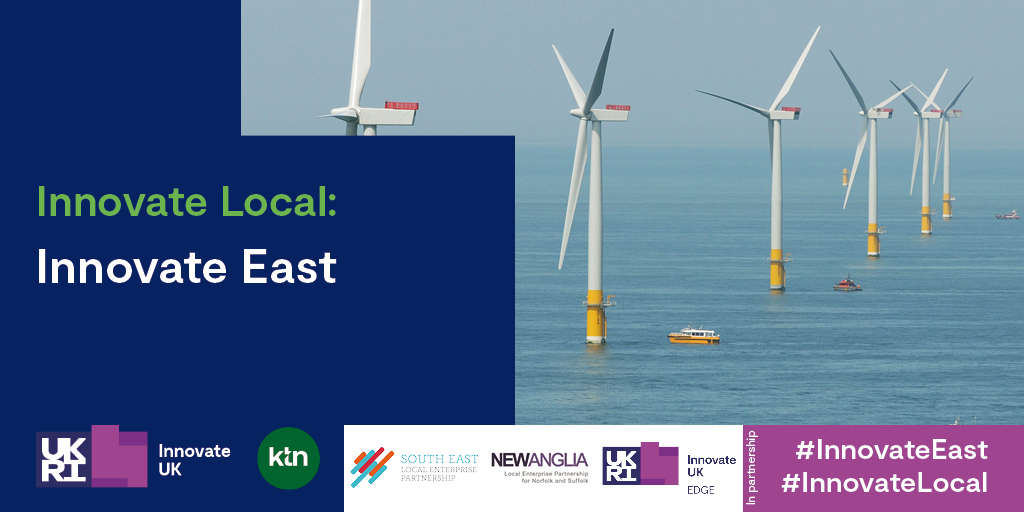 The Innovate Local Program is a suite of regional engagement events that promote Innovate UK & UKRI objectives and is tailored to regional priorities. It works in collaboration with local stakeholders to create an event that aligns with regional innovation strengths and priorities, while engaging local businesses that may not have accesses any or all of the support we offer before.
The Program is now in its 5th year and the KTN has been a trusted delivery partner throughout this time,  delivering Innovate Local events. The team are now working with the University of Kent, the University of Essex, the University of East Anglia as well as local Growth Hubs, Innovate UK EDGE, Catapult Centres and KTN, supported by the South East Local Enterprise Partnership and the New Anglia Local Enterprise Partnership.
If you have a small innovative business, or if your ambition is to start one,  register for a free place to find out how Innovate UK, partners and universities in the East can support you in developing your ground-breaking ideas and accelerating your journey to market.
The Innovate Local Program can help you to test your idea, test the technology and test the marketplace. They can guide you on protecting and exploiting your idea, your "intellectual property". They can help to find grant funding, loans and investment for innovation that fit your project and your business and give you advice on writing the strongest application or making the best pitch that you can.
Find out about the networks of support and ideas, the vast body of knowledge and R&D facilities that you could access. If your idea is already taking off, learn how the Innovate Local Program can help you to manage that innovation and the growth of your business, to find the right markets here and overseas.
Register to hear from people who have taken advantage of all this support to get their great ideas off the ground and into the marketplace, as well as from the experts who have helped them to do that. Attend expert workshops that will guide you in writing winning applications, on securing funding and investment, identifying and protecting your valuable IP and how to succeed in international trade.
This event is aimed at entrepreneurs with small innovative businesses, or those with the ambition is to start one. It will also interest business people who have worked with us before and that want to hear the latest news on funding and support, as well as businesses, support agencies, and practitioners interested in the innovation ecosystem of the East of England, including Norfolk, Suffolk, Essex, Kent, East Sussex and surrounding areas.
Innovate Local : Innovate East, 2 – 3 March 2021
2nd March – total of 9 sessions held between 09:30 – 16:20
3rd March – total of 7 sessions held between 09:30 – 16:20
Click here to see the full agenda. Individual sessions can be chosen when registering.
This event is organised by Innovate UK and KTN.
Members of our team attending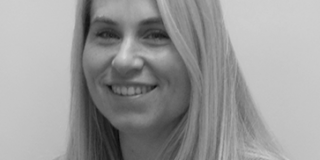 Janine Coomber
Knowledge Exchange Project Manager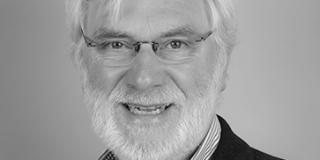 Dr Kenny Lang
Knowledge Exchange Fellow – Biotechnology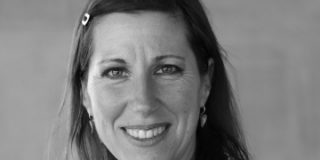 Emma Wakeling
Knowledge Exchange Manager – Digital Creative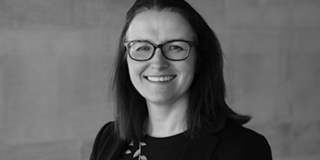 Dr Kirstie Cochrane
EIRA Director