Celebrating our AI and Student themed webinars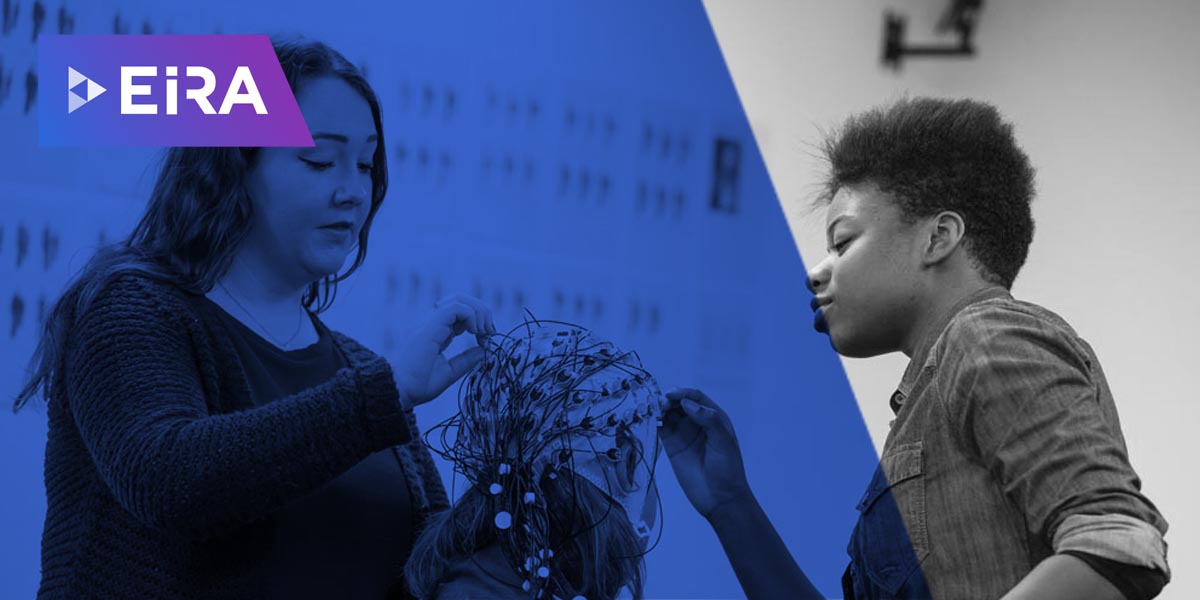 Throughout June, EIRA held a series of events celebrating our impact, success and stories from across the East of England. On Tuesday 22nd and Wednesday 23rd June, our AI and Student themed week gave the teams a chance to share their case studies and learning through two unique webinars.
If you missed them live, you can now watch them here!
Tuesday 22nd June 'Student Knowledge Exchange and Innovation' webinar
In this webinar, our Knowledge Exchange professionals and students had the chance to celebrate all the EIRA student initiatives, including the Innovation Weekender, an introduction to i-Teams, and an introduction to microfinance. In addition, speakers provided an overview of internships and signposting to employability and enterprise services at each institution.
This webinar features insights from:
Janine Coomber, Knowledge Exchange Manager at University of Kent 
Adam Blackwood, Digital Creative Lead at University of Kent
Donald Shaw-Case, AI Knowledge Exchange Lead at University of Kent
Josh Clarke, Co-founder at Occumi
Wednesday 23rd June 'Artificial Intelligence: First steps to productivity' webinar 
In this webinar, we were joined by businesses, academics and knowledge exchange professionals focusing on a range of case studies across some broad topics:  AI – Health & Education, AI – Environmental Projects and Research & Innovation.
Speakers highlighted how Artificial Intelligence projects were completed as part of the Enabling Innovation: Research to Application (EIRA) project. Our Knowledge Exchange professionals also gave insights into how to find out more about how Universities, with their pool of knowledge and experience, can help stimulate innovation and how to access funding routes to help businesses reach their full potential. 
This webinar features insights from:
Jane Ollis, CEO & Founder, MindSpire
John Parkinson, Chief Information Officer, HR GO plc