EIRA Animation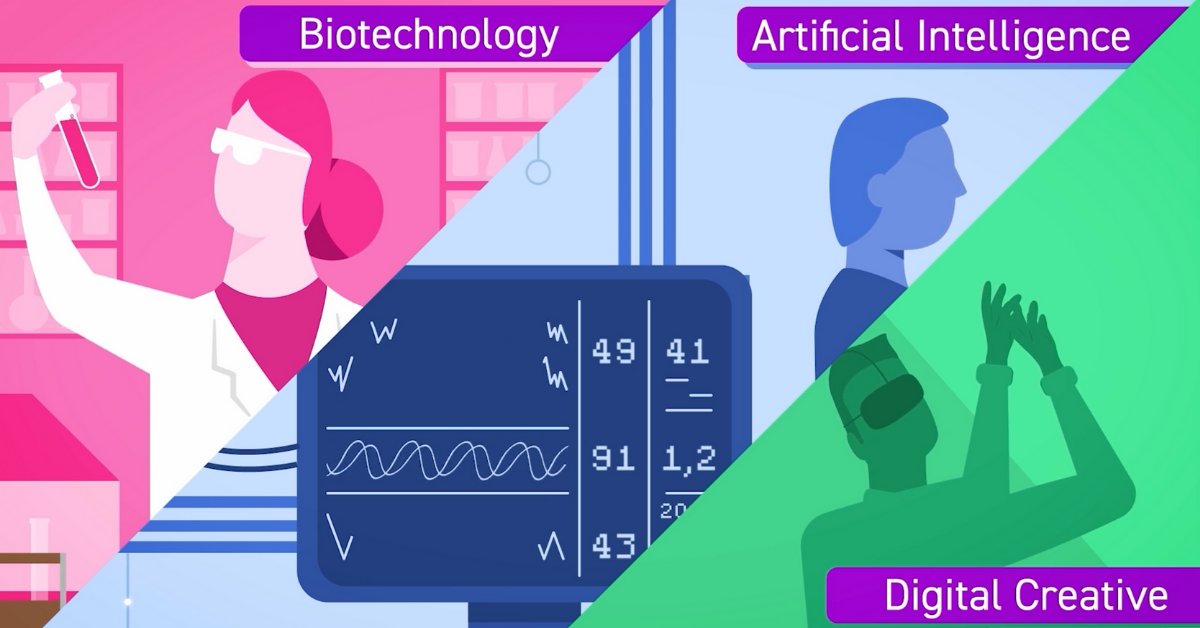 At the EIRA Showcase in June, we shared a recently commissioned animation on the EIRA project, which highlights our impact and success stories from across the region. We asked Tinmouse, a local design studio based in Chelmsford, to create an animation which would demonstrate how our project has enabled businesses to collaborate with academic experts with far-reaching and impactful results. 
We hope you enjoy our animation, you can watch this here, or in the window below!
This animation features three case studies from across our three core themes of Artificial Intelligence, Biotechnology and Digital Creative. For AI, we showcased the project between University of Kent academics and Mindspire, which has developed a prototype wearable device to stimulate the vagus nerve whilst simultaneously collecting data on the wearer's brain and heart health as a non-invasive and non-pharmaceutical way of alleviating stress and anxiety. You can read more about this in our case study here. 
For Biotechnology, we featured our project beween academic experts from the University of East Anglia and iBoxit. Every year around 22 million expanded polystyrene boxes are moved around by cold chain logistics to fulfil the needs of supermarkets, restaurants and global export. Polystyrene manufacture places pressures on the environment through energy production and emissions. In extreme cases, degraded boxes are found washed up on shore as coastal litter and can be a threat to marine life. Working with the UEA, iBoxit have developed a biodegradable, sustainable solution for the fishing industry that maintains freshness and can be fully recycled. This innovative packaging has the potential to lower the greenhouse gas emissions being used in packaging manufacture. Read more about this in our case study here. 
For Digital Creative, the case study featured was between Bombora, a live streaming agency and University of Essex academics. This project explored a completely new work stream for Bombora that's enabled them to diversify their business model. With EIRA's support, Bombora can now create bespoke VR experiences for their clients, saving time, money and other resources, whilst reducing the company's carbon footprint. This has opened new doors for the business and their clients, allowing them to offer supplementary services and generate additional income. Read our case study on this project here.