The end of an EIRA – Final Report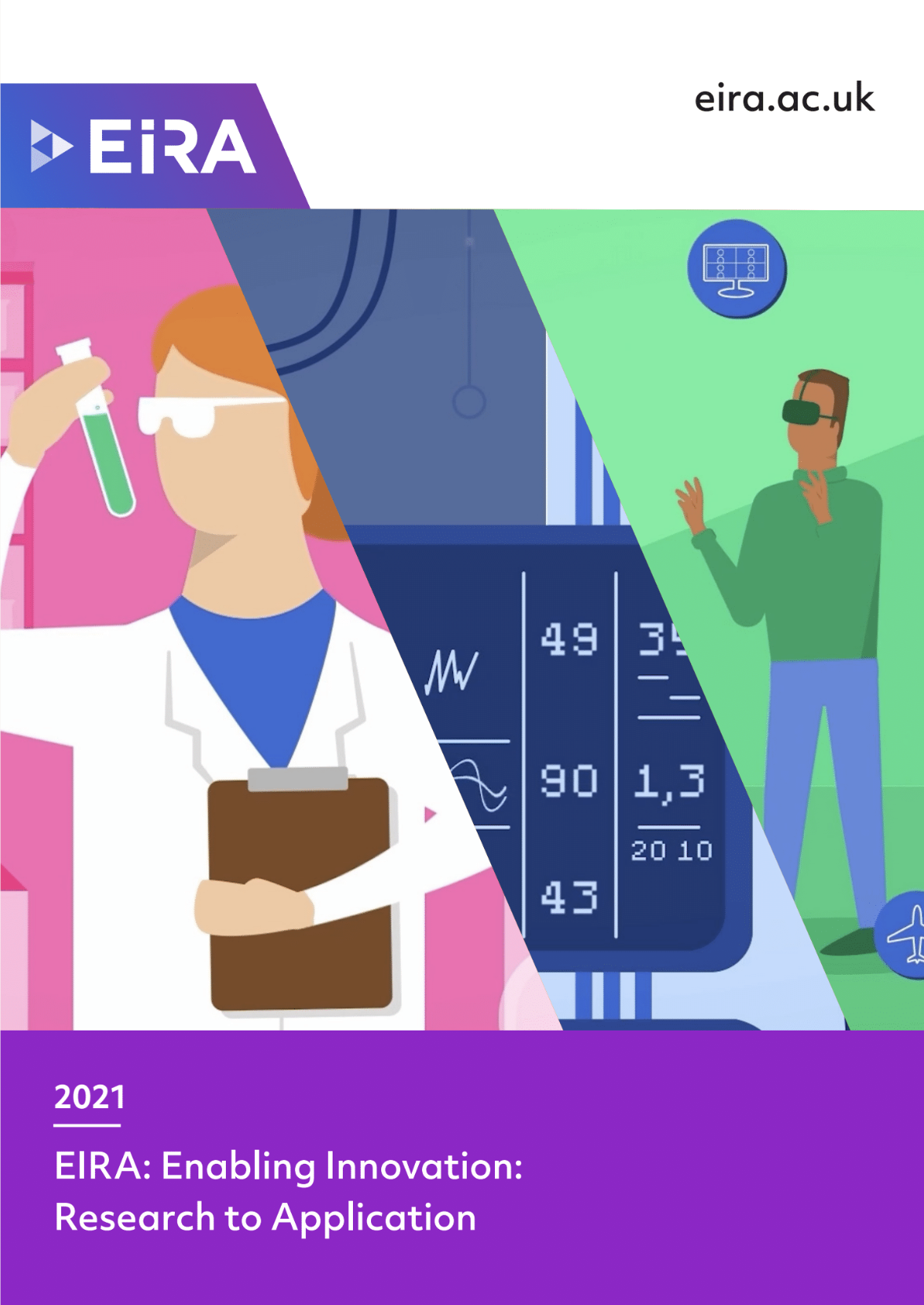 EIRA (Enabling Innovation: Research To Application) was a pioneering new project that transformed the business and economic landscape in the East of England by creating a step change in the way Knowledge Exchange (KE) was delivered. As the project draws to a close, we are pleased to publish the EIRA Final Report.
With £4.7 million funding from Research England, EIRA supported economic growth in the region by connecting businesses with the research power of universities through Knowledge Exchange initiatives. EIRA connected the capabilities of 7 prominent higher education institutions (HEIs) including: The Universities of Essex (lead institution), East Anglia, Kent, and University of Suffolk, Norwich University of the Arts, Writtle University College and Harlow College. By linking these institutions together and partnering with businesses, EIRA harnessed their combined capacity to build connectivity and support business growth, providing a one-stop solution for business innovation.
EIRA will be leaving behind a rich legacy of case studies, videos, events and online quick guides as an essential digital resource for academics and staff new to knowledge exchange. Our final animation also demonstrates how our projects have supported business collaborations with academic experts to produce far-reaching and impactful results and we look forward to seeing how EIRA continues to influence the region in the years to come.
You can read the full report that was created for this project here: